Inno Montessori Preschool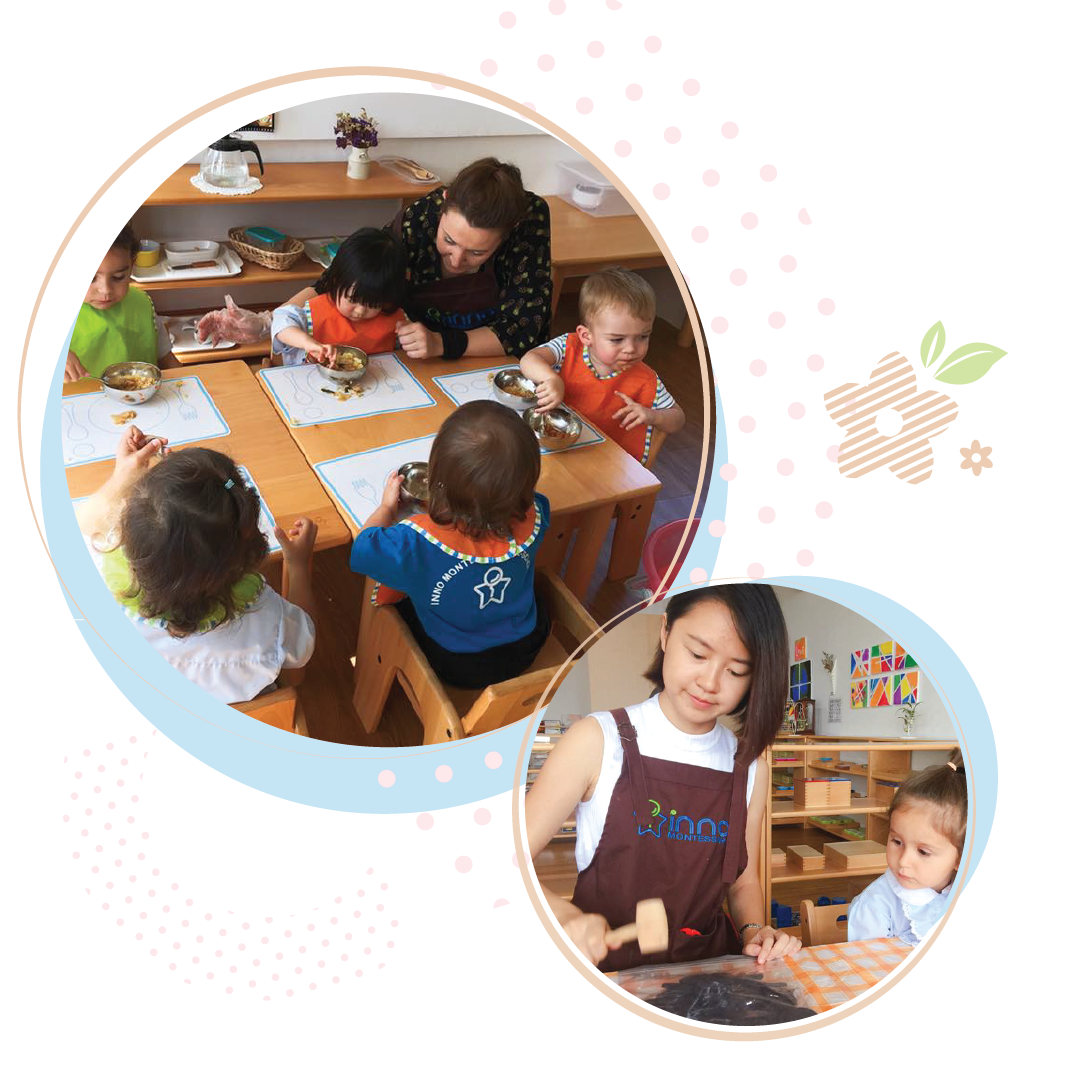 Our focus is different for varying age groups.
For Young Children, we focus on motor skills and independence while for older children we focus on academics and knowledge acquisition. 
Each class has a Lead Montessori teacher, a local preschool teacher and a Chinese teacher.
All our teachers are professionally trained with the relevant qualifications.
Our team of teachers are competent, efficient and caring.   
As younger children are more active and have shorter attention span, their activities comprises of manipulation of materials, arts & crafts, music & movement and learning through play.
Generally, older children have longer attention span and better comprehension skills. Hence, the activities are catered to their developmental aptitudes. 
Our teachers use brainstorming and discussions in the learning process to help children gain knowledge.

TIMe monday-Friday
8:30 am Arrival & Health Check / Breakfast
9:00-11:30 Montessori Work Cycle
11:30-12:30 Lunch
12:45-2:45 Sleeping
12:45-2:45 Get up / Toileting
12:45-2:45 Snack
12:45-2:45 Afternoon Lesson
12:45-2:45 Outdoor
12:45-2:45 Prepare Departure