CASA

Casa Dei Bambini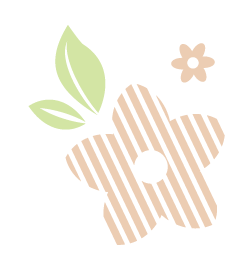 also known as the

Children's House
The Casa program revolves around building and strengthening the foundations learned by the students in the IC program.
They are encouraged to be independent learners and get a strong grasp of educational materials at their own pace and ability.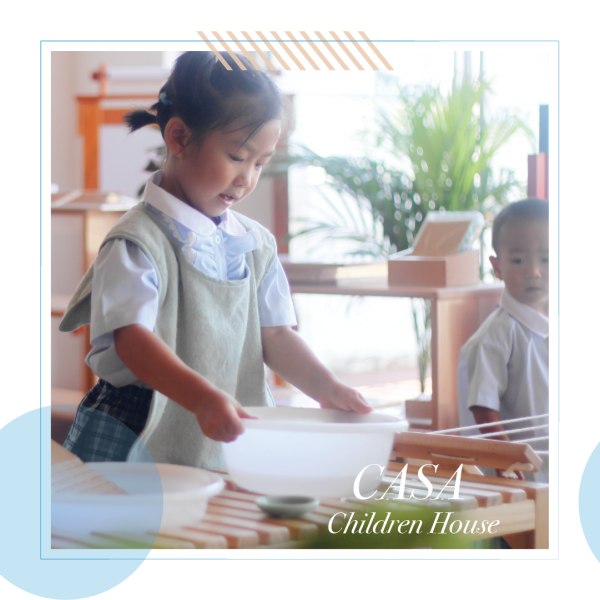 The environment 
is thoughtfully prepared for the child and the adult
is part of the environment.
"So, from the age of three till six, being able to now to tackle his environment deliberately and consciously, he begins a period of real constructiveness."
(Maria Montessori – The Absorbent Mind, p.  152)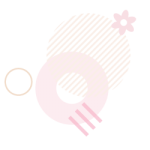 THIS ENVIRONMENT

enables children to:

Practical Life Area:
Children develop a sense of order, coordination, increase concentration and gain independence.
Sensorial Area: 
Children develop their perception of sizes, dimensions; colours, smells, different shape, etc., through the use of their senses in making sense of the world. 

Language Area: 
Children begin their language development journey through phonetic approach by utilizing sensorial materials.
 Mathematics Area: 
Children internalised mathematical concepts through the manipulation of the materials. 

 Culture Area: 
Cultural studies provide the foundation for the children to understand the world around them. It encompasses Science, Geography, Botany, History and General Knowledge.
The Teacher RATIO For

casa CLASS




IS

1:8

 

| | | | |
| --- | --- | --- | --- |
|  CLASS |  AGE |  RATIO BY ECDA |  INNO RATIO |
| NURSERY 2 | THE YEAR THEY TURN 4 | 1:15 | 1:8 |
| KINDERGARTEN 1 | THE YEAR THEY TURN 5 | 1:20 | 1:8 |
| KINDERGARTEN 2 | THE YEAR THEY TURN 6 | 1:25 | 1:8 |