The Most Genuine Montessori Preschool in Singapore
Singapore's only school officially recognized by the American Montessori Society! Serving children aged 18 months to 6 years, our dedicated team of experienced teachers are excited to offer families the opportunity to experience an authentic Montessori environment. Traditional Montessori curriculum includes English and Chinese language, literacy, mathematics, geography, art, science, music, and practical life skills. Bilingual immersion classes are led by native-speaking English and Chinese teachers, all credentialed by one of the major Montessori organization, AMI or AMS..
Inno Montessori offers Toddler class for 1.5 - 3 year old children. At this age, children learn by watching and then doing for themselves – The Class Director gives a brief explanation or lesson when the child chooses a piece of material. Click the icon to know more about Montessori Toddler class.
Inno Montessori also offers classes for the 3 – 6 year old - Children's House. The 3 - 6 year old is generally content to know what something is, along with a simplistic explanation of its function. They literally take from their environment to construct who they are to become. Click the icon to know more about Children's House.
We offer various Enrichment Programs, including: Kids Golf (free); Aikido; Hi-Art; Music; Speech and Drama All these programs are assessed by parents and the teacher team to provide valuable enrichment to our children. Click the icon to know more about Enrichment Programs.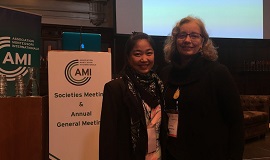 Inno Montessori were invited to the AMI AGM 2018 at Amsterdam to share the latest Montessori development and challenges in Singapore. AMI HQ appreciated our effort in promoting the community awareness about the true Montessori education. Click to know more...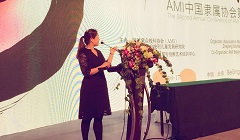 Ms. Hannah Tong attended the 2nd AMI Conference in China to meet the global AMI leaders and peers coming from all over the world. Click to read more about the AMI Conference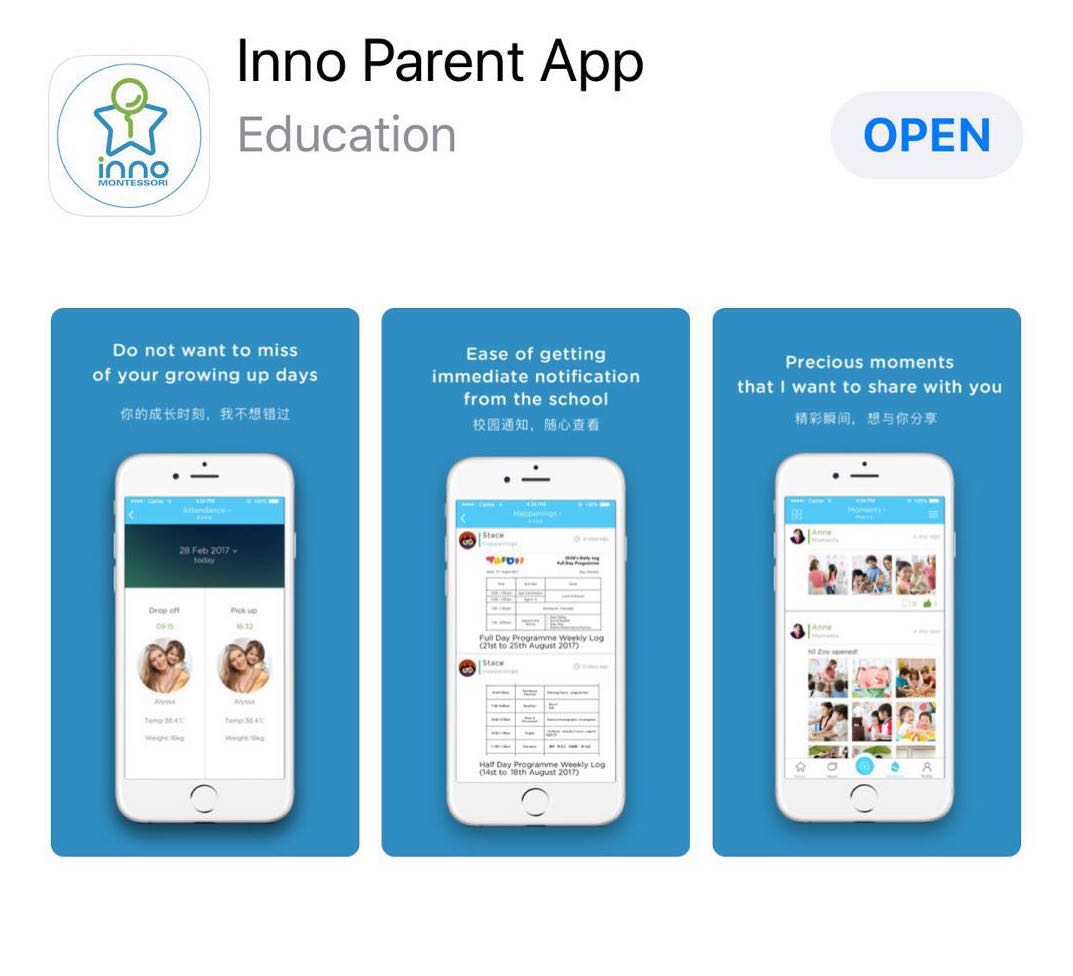 Inno Parent App provides a important portal for communication between parents and school. All event and classroom activity photos are uploaded via Inno Parent App. The use of social media such as Facebook to post event photo is very limited in order to protect our children's privacy. Account and password are issued to parents to login to Inno Parent App after registration.