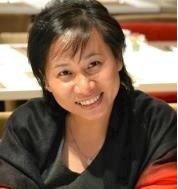 Sophie Lee Seok Gee has 23 years of professional working experience in the field of Early Childhood Care and Education. She has managed and taught at numerous preschools in Taiwan and Malaysia after completed her teaching practice in USA and Australia. Currently she is the Principal Director and Adviser of Green Meadows Montessori Primary School and Country Heights Kindergarten, Kajang, Selangor, Malaysia. The Director, Author at Gu Ru Ku Hornbill Publisher. She has been a Columnist on Child Development at Jiao Zong, Subsidiary Magazine of "Hai Zi". Recently she is appointed as the Industrial Advisor of "Diploma in Early Childhood Education" at New Era College University, Kajang. Kuala Lumpur, Malaysia。 Sophie Lee graduated with a Bachelor of Art, major in Philosophy and minor in Chinese Literacy at National Taiwan University (Taiwan), A Master degree in Early childhood Education at Madonna University (USA). She obtained the Montessori Teaching Diploma (3-6) from MWEI,(USA). She is also a Certified Practitioner on Sex Education from Shu-Te University Graduate School of Human Sexuality, (Taiwan). Current she is working on pursuing a doctorate degree in Children Literacy and the Montessori Teaching Diploma (6-12) from MWEI, (USA).
In this parents workshop, she will be sharing 2 topics:
-What is the genuine Montessori  education?
-How to develop children's concentration?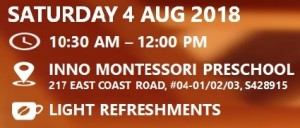 To make registration, kindly fill up this form below: