American Montessori Society (AMS) Practicum Site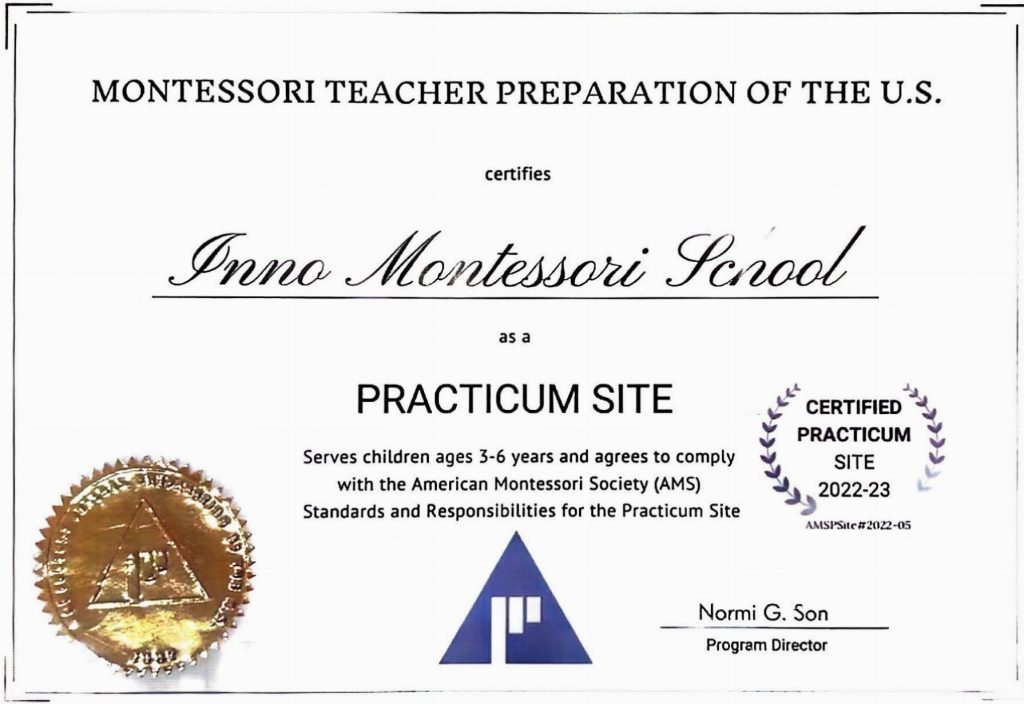 Inno Montessori is certified as American Montessori Society (AMS) 3-6 years Children House level Course practicum site, for year 2022-2023.
It is our honor to comply with the AMS Standards and Responsibilities for the Practicum Site, and our pleasure to be able to help the educators to fulfil the necessary practice before they can graduate as fully qualified Montessori Educator. 
You are always welcome to get in touch with us for support if you are an educator who needs Montessori Practice in accordance with AMS standards. By sharing our enthusiasm and knowledge, Inno Montessori will do everything in its power to support the Montessori community and raise the bar for the educators who practice Authentic Montessori.