Inno Montessori was invited to join 2018 Association Montessori Internationale(AMI) Annual General Meeting and Montessori Forum as Singapore representative. AMI AGM is always a perfect platform for all montessorian all around the world to meet and share their experiences in the past year. AMI hosts a global conference annually in their home city in the Netherlands, which was also the final residence of Maria Montessori.
AMI Executive Director, Lynne Lawrence kicked off the meeting and presented the agenda for the AGM, including the Annual Report which focuses on the four C's: Courage, Confidence, Curiosity and Community. Kannekar Butt updated the audience on the Thai Congress 2021.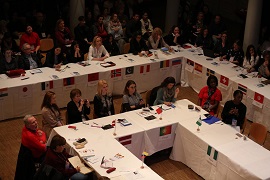 Angeline Lillard presented her latest research result on the first day. She had done extensive research on the impact of Montessori education, with her most recent study demonstrating that Montessori could level the playing field for low-income children. As Professor of Psychology at the University of Virginia, Ms Lillard's presentation was on "How Montessori Helps Build More Equal Communities".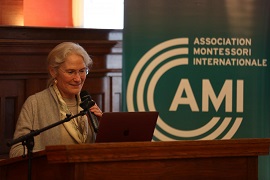 Dr Brummelman is a Marie Skłodowska-Curie Fellow at the University of Amsterdam & Stanford University. In Amsterdam, he works at the Research Institute of Child Development and Education. His keynote would address "The praise paradox: How well-intended messages can backfire". Brummelman's research examines the socialisation of the self- how social processes shape children's self-views, and how these processes can be altered to help children flourish. His research bridges social, developmental, clinical and educational psychology. Ted Quinn talked about Wildflower's use of electronic sensors in the Montessori classroom. Solange Denervaud, from the University of Geneva, has been running standard cognitive science tests on Montessori vs. traditional programs, and found favorable results, and discussed her plans to look for differences in brain development using cognitive neuroimaging.
Above were just a few of the dozens of speakers who are at the cutting edge of Montessori research that is happening internationally. The 3 days event heavily featured current research and innovation in Montessori with many topics and breakout sessions.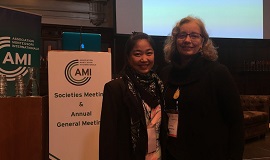 We were invited to the round table meeting with AMI HQ members to share the latest Montessori development and challenges in Singapore. AMI HQ appreciated our effort in promoting the community awareness about the true Montessori education, and shared the global direction and future plan which Singapore could definitely engage more in future.